Warmup Weekends
Season 2 is just around the corner and will start soon!
To help you get fit out of the summer slump, the Merkur Masters are organizing the Warmup Weekends with a prize money of 1000€. So grab your teammates immediately, create a Merkur Masters account and shoot your Counter-Strike body in shape for the upcoming season.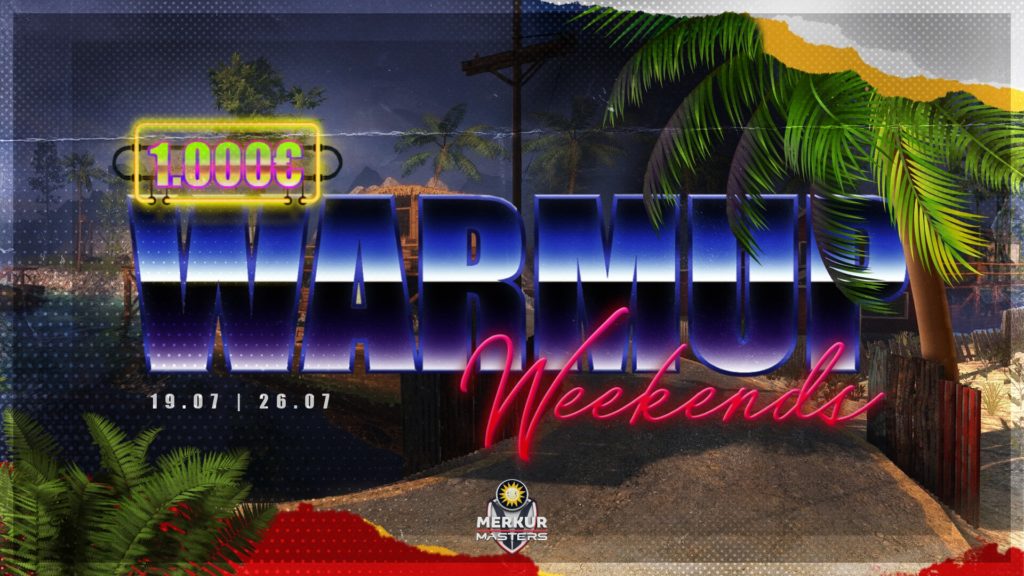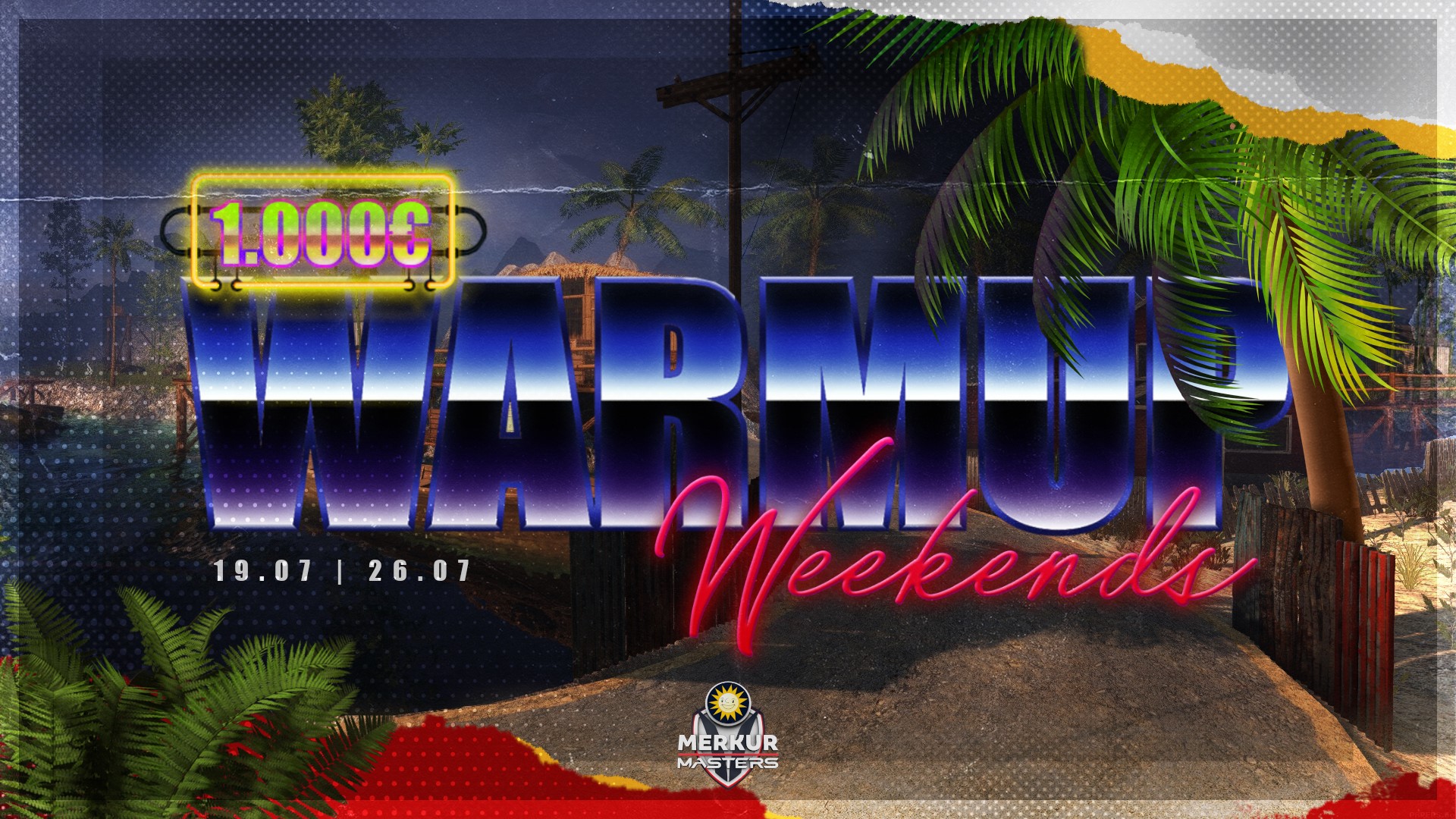 Regarding the format:
The WarmupWeekends take place on two consecutive weekends:
Weekend one: 19.07.2020 – Start at 15.00 CEST
Weekend two: 26.07.2020 – Start at 15.00 CEST 
Both cups are played out in two phases.
The first phase is the group phase and is played in round robin. There will be max. 32 groups with 4 teams each. Only the 1st place will advance to the second phase. The second phase will be a single elemination bracket and will be played instantly after the group phase. Over the two Weekends you can collect points for the overall ranking.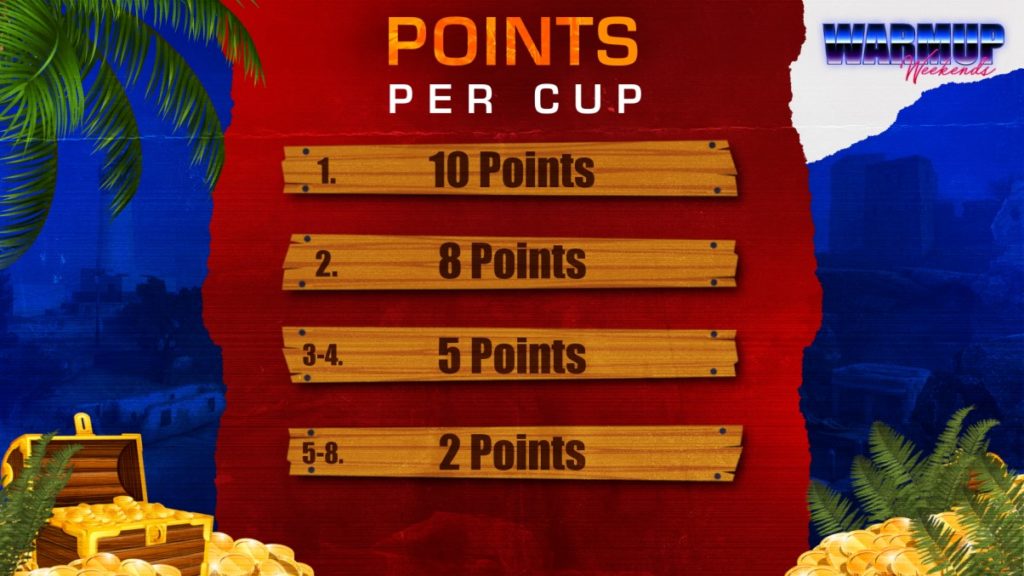 Prize distribution: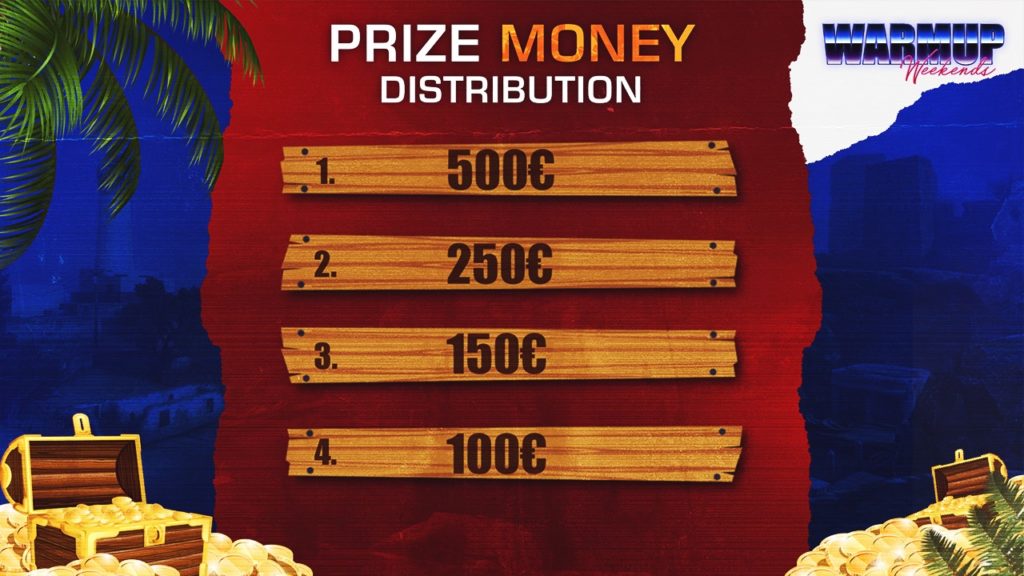 As with the regular Merkur Masters tournament series, the same conditions apply to the WarmupWeekends.
Every player must be at least 18 years old
Each player must have a verified Merkur Masters account: play.MerkurMasters.de
Only players from Europe are allowed
All cups are played on FACEIT
Still got some questions? –FAQ
You can join our Discord at any time an we will help you out =)
Good luck and happy fragging to everyone!